Applications close
1 March 2021
Announced
3 April 2021
Prize money
AUD $14,200
Location
WA, Australia
Will you enter this prize?
This is an anonymous survey
I will enter this prize
Undo
6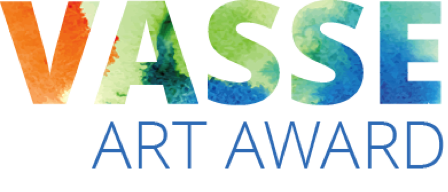 Traditionally the Vasse Art Award attracts over 250 entries from all over the nation representing distinguished and emerging artist. The exhibition showcases a diverse collection including paintings, photography, sculptures, textiles, and 3D installations.

Prizes
1st Prize - $8,000
2nd Prize - $2,000
Indigenous Award - $1000 (entries from people who identify as Aboriginal or Torres Straight Islander)
Peoples Choice - $1,000
Homegrown Prizes: (postcodes between 6280-6290): $500
Highly Commended prizes: $250 each
Venue: Vasse Primary School, Undercover Area, Kaloorup Rd, Vasse, WA 6280

Contact: for more information email vasse.artaward@gmail.com or call 08 9754 2188

Summary
Application dates
11 November 2020 - 1 March 2021
Exhibition dates
03 April 2021 - 10 April 2021
Finalists notified
1 April 2021
Eligibility
National Entries
Prize frequency
Biennial - Odd Years
Judges
TBA
Prize genre
General
Location
Vasse Primary School, Undercover Area - The hive, Kaloorup Rd, Vasse WA, 6280
WA
Australia
Prizes
AUD $14,200
Fees
There is a fee of $40 per work entered. A commission of 34% is charged for all sale as the Award is a biennial fundraiser for Vasse Primary School P&C.
Last updated
11 November 2020
Prior Winners
2016: Mary-Lynne Stratton - Winner ($8,000)
2013: Christian Fletcher - Winner ($10,000)
2012: Christine Blowfield - Winner ($10,000)