Applications close
8 September 2017
Announced
6 October 2017
Prize money
AUD $10,000
Location
NSW, Australia
Will you enter this prize?
This is an anonymous survey
I will enter this prize
Undo
0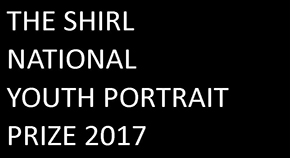 The Shirl - National Youth Portrait Prize 6 October - 25 November 2017 The Shirl is a $10,000 acquisitive biannual portrait prize for artists between the ages 16 – 25. There is no other Portrait prize specifically for young and emerging Australian artists.
The Shirl is the little sister to the BVRG's $50,000 Shirley Hannan National Portrait Award. We encourage HSC students, tertiary students or practicing emerging artists to enter.
Entries can be of any 2D traditional medium or a digital new media piece, animation, gif etc. The entered work must have been completed within the last 12 months and must be the original work of the exhibitor.
Summary
Applications close
8 September 2017
Exhibition dates
6 October 2017 - 25 November 2017
Finalists notified
15 September 2017
Eligibility
National Entries
Prize frequency
Biennial - Odd Years
Judges
Tony Albert, artist.
Prize genre
Portraiture
Location
Bega Valley Regional Gallery
NSW
Australia
Prizes
AUD $10,000
Fees
Acquisitive
Last updated
17 October 2017
Prior Winners
2017: Samantha Sommariva - Winner ($10,000)