Applications close
31 March 2023
Announced
22 July 2023
Prize money
AUD $100,000
Location
TAS, Australia
Will you enter this prize?
This is an anonymous survey
I will enter this prize
Undo
29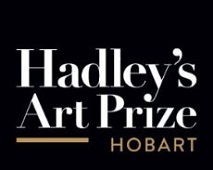 Presented by Hadley's Orient Hotel, the Hadley's Art Prize, Hobart is an acquisitive Australian landscape prize, which offers $100,000 to the winning entry.
For the best portrayal of the Australian landscape.
Hadley's Orient Hotel has a long history with art starting with art-loving landlords in the late 1800s. The Hadley's Art Prize, Hobart contributes to the art community, celebrates excellence in contemporary landscape art, promotes cultural tourism in Tasmania, and restores art to the historic walls of Hadley's Orient Hotel though a landscape prize like Howard Hadley won in 1895. Click here to learn more about the philanthropists behind the Hadley's Art Prize, Hobart.
Judged by a panel of art specialists, the prize is open to Australian artists over the age of eighteen working in two-dimensional media. Artists at all career stages are invited to enter. Aboriginal and Torres Strait Islander artists are encouraged to enter.
Venue: Hadley's Orient Hotel, Hobart
Contact: For more information e: curator@hadleysartprize.com.au
Summary
Application dates
9 January 2023 - 31 March 2023
Exhibition dates
22 July 2023 - 20 August 2023
Finalists notified
31 May 2023
Eligibility
National Entries
Prize frequency
Annual
Judges
Wendy Sharpe is one of Australia's most acclaimed and awarded artists; Milan Milojevic is a Tasmanian artist; Dr Fiona Foley is an artist, curator, writer and Associate Professor at The University of Queensland.
Prize genre
Landscape
Location
Hadley Orient Hotel, Hobart
TAS
Australia
Prizes
AUD $100,000
Fees
There is a $50 entry fee per artist with a 30% commission on sales for unrepresented artists and 40% for represented artists.
Last updated
26 May 2023
Prior Winners
2022: Martin Rek - People's Choice
2022: Tuppy Ngintja Goodwin - Winner ($100,000)
2021: David Stephenson - Winner ($100,000)
2021: Martin Rek - People's Choice
2019: Carbiene McDonald Tjangala - Winner ($100,000)
2018: Neil Haddon - Winner ($100,000)
2017: Peter Mungkuri - Winner ($100,000)