Applications close
11 May 2023
Announced
15 June 2023
Prize money
AUD $30,000
Location
QLD, Australia
Will you enter this prize?
This is an anonymous survey
I will enter this prize
Undo
9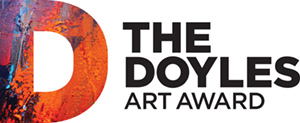 The Darcy Doyle Art Awards are a long standing art award created in honour of famous painter d'Arcy Doyle. The major prize category is for landscape artwork with a first prize of $20,000. Additional prizes for 2nd and 3rd place. Other categories include portrait/figurative, still life and junior artists. Over 500 works are generally hung, resulting in a high level of sales during the exhibition.
Prizes:
Landscape
1st Prize - $20,000,
2nd Prize - $5,000,
3rd Prize - $1,000 Portrait/
Figures
1st Prize - $1,000,
2nd Prize - $1000 People's Choice
Website: www.thedoylesaward.com.au
Venue: Mudgeeraba Memorial Hall, 62 Railway Street, Mudgeeraba, Queensland 4213
Contact: for more information e: info@thedoylesaward.com.au
Summary
Application dates
1 March 2023 - 11 May 2023
Exhibition dates
14 June 2023 - 25 June 2023
Finalists notified
14 June 2023
Eligibility
National Entries
Prize frequency
Annual
Judges
TBA
Prize genre
2D works
Location
Mudgeeraba Memorial Hall, Mudgeeraba, Queensland
QLD
Australia
Prizes
AUD $30,000
Fees
There is an entry fee of $35 per artwork. A commission of 35% applies to all sales.
Last updated
23 February 2023
Prior Winners
2021: Sebastion Toast - Winner ($10,000)
2018: David Ladley - Winner ($13,000)
2013: Otto Schmidinger - Winner ($10,000)