Applications close
16 August 2020
Announced
6 October 2020
Prize money
AUD $80,000
Location
QLD, Australia
Will you enter this prize?
This is an anonymous survey
I will enter this prize
Undo
13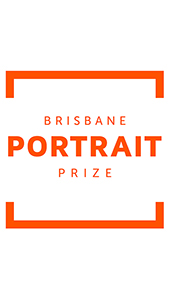 The Brisbane Portrait Prize is a new and distinctive cultural offering for Brisbane with a $50,000 first prize, showcasing the best in contemporary portraiture and celebrating the character of the city and those who make it what it is.
The winning portrait every year will be acquired for the permanent collection.
Any artist with a connection to Brisbane is eligible to enter. The sitter must also have a connection with Brisbane. The sitter must be aware he/she is having a portrait done and given permission.
Two dimensional works only accepted including drawing, collage and print making.
Prizes:
Winner (acquisitive) - $50,000
People's Choice Award - $7,500
Digital Award - $10,000
Prize for Women Artists - $5,000
Music and Performing Arts Award - $7,500
Contact: For more information email brisbaneportraitprize@gmail.com
Venue: Brisbane Powerhouse, 119 Lammington Street, Brisbane
Summary
Application dates
23 February 2020 - 16 August 2020
Exhibition dates
30 September 2020 - 1 November 2020
Finalists notified
20 September 2020
Eligibility
Restricted
Prize frequency
Annual
Judges
TBA
Prize genre
Portraiture
Location
Brisbane Powerhouse, 119 Lammington Street, Brisbane
QLD
Australia
Prizes
AUD $80,000
Fees
Each work must be accompanied by a separate application. There is a fee of $50 per application.
Last updated
18 October 2020
Prior Winners
2021: Beth Mitchell - Winner ($50,000)
2020: Glenn Hunt - Digital Award ($10,000)
2020: Julie Fragar - Prize for Women Artists ($5,000)
2020: Keith Burt - Lord Mayor's Prize ($50,000)
2019: Beth Mitchell - Music and Performing Arts Award ($7,500)
2019: Bronwyn Hill - Prize for Women Artists ($5,000)
2019: Joel Rea - People's Choice ($7,500)
2019: Leonard Michael Brown - Winner ($50,000)
2019: Marian Drew - Digital Award ($10,000)